Be About It
February is Teen Dating Violence Awareness Month.
Teen Dating Violence Awareness Month is a national effort to raise awareness and protect teens from violence.
"Be About It" is a continuation of last year's theme, "Talk About It." This year during TDVAM, we're unapologetically about education, engagement, and empowerment and we're here to amplify the voices of teens and young adults and those who support them by uplifting positive, healthy, and safe relationships. Join us as we magnify our young people's voices, highlighting the issues teens face related to healthy relationships. Whether offering support, or relationship education, or connecting someone to resources, "Be About It" calls on us all to create a world free from relationship abuse.
Dating abuse is a pattern of destructive behaviors used to exert power and control over a dating partner. While we define dating violence as a pattern, that doesn't mean the first instance of abuse is not dating violence. It just recognizes that dating violence usually involves a series of abusive behaviors over a period of time.
Teen dating violence is more common than many people think. One in three teens in the U.S. will experience physical, sexual, or emotional abuse by someone they are in a relationship with before they become adults. And nearly half (43%) of college women report experiencing violent and abusive dating behaviors.
dvanced settings.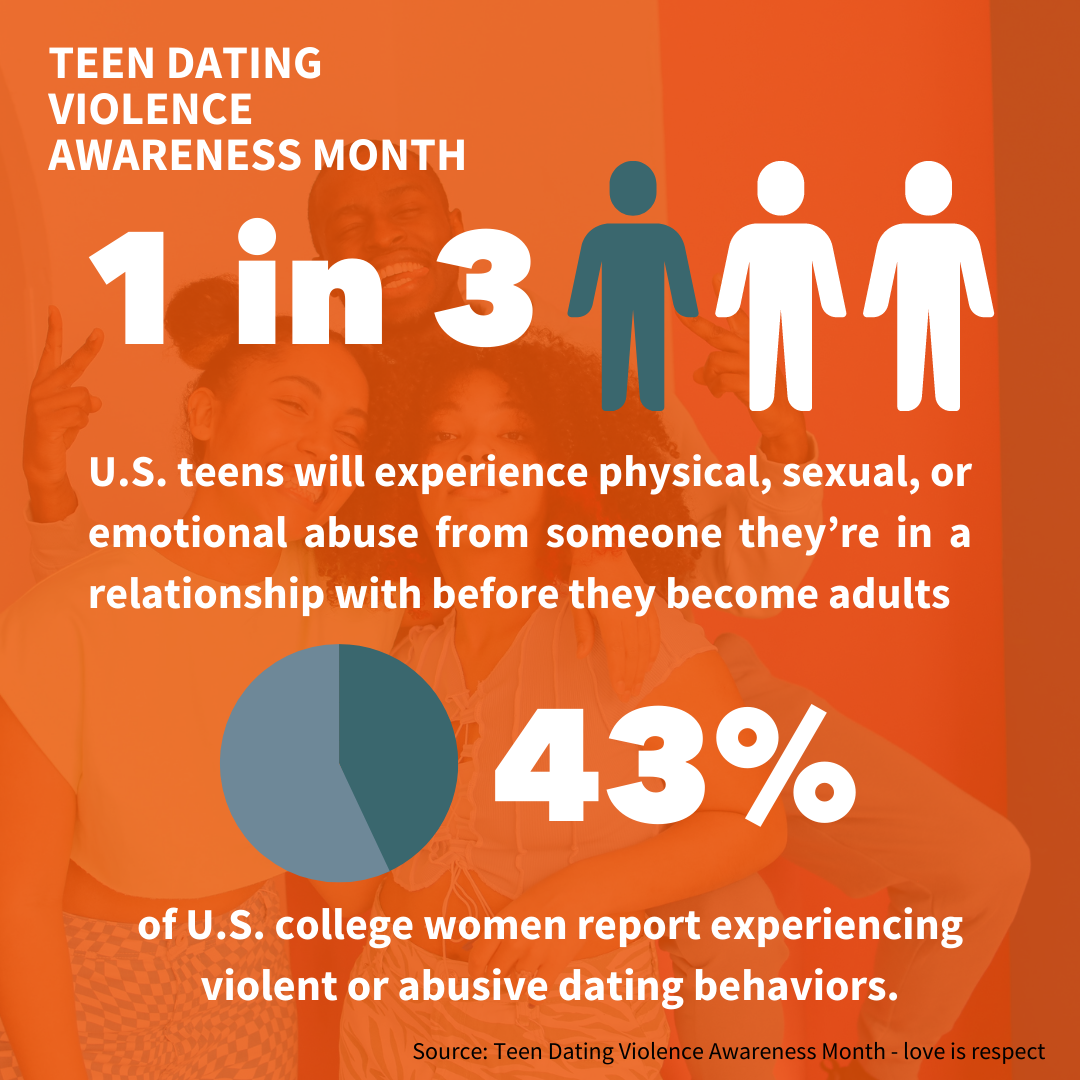 During Teen Dating Violence Awareness Month, our counseling team will be visiting Niskayuna HS, Mohonasen HS, Scotia-Glenville HS, Schenectady HS, Union College, and the Boys and Girls Clubs of Schenectady with Help Save the Next Girl and High School WIOA programs for various educational Valentine's Day Pup-Up Shops that teach the signs of teen dating violence and bring awareness to the issue.